The Lodge
Download Information Brochure
The Club is providing basic breakfast ingredients (juice, cereals, bread, milk and spreads), plus basic cooking supplies (eg oils, salt & pepper, flour etc)
Guests need to bring everything else.
The club will supply
detergents, cleaners.
Doonas & pillows.
What you need to bring
Sheets & pillow cases OR a sleeping bag & pillow case are a MUST
Doubles are queen size, and singles standard size
Don't forget towels and a bathmat.
Linen (sheets, pillow case, towel, bathmat) can be hired - it is an option when booking.
Slippers or clean sneakers for inside (outside shoes and boots stay in the shedding / drying rooms)
Food & Drink, personal toiletries.
Kitchen & Dining
Fully equipped kitchen and dining area seating 30. Separate from lounge.
The kitchen includes microwave and conventional ovens, barbeque hotplate, gas cooktops, fridge, pantry, small freezer, coffee maker, sandwich maker, rice cooker, kettles, cutlery & crockery, glasses, mixing bowls, etc.
There is a steriliser to ensure dishes are hygenic before putting away. We ask you to wash your dishes normally and then sterlise. The cycle is only a minute so you can put away your dishes straight away.

The "Kids Club" playroom with TV/DVD - near the dining area & away from the lounge. And a pool table.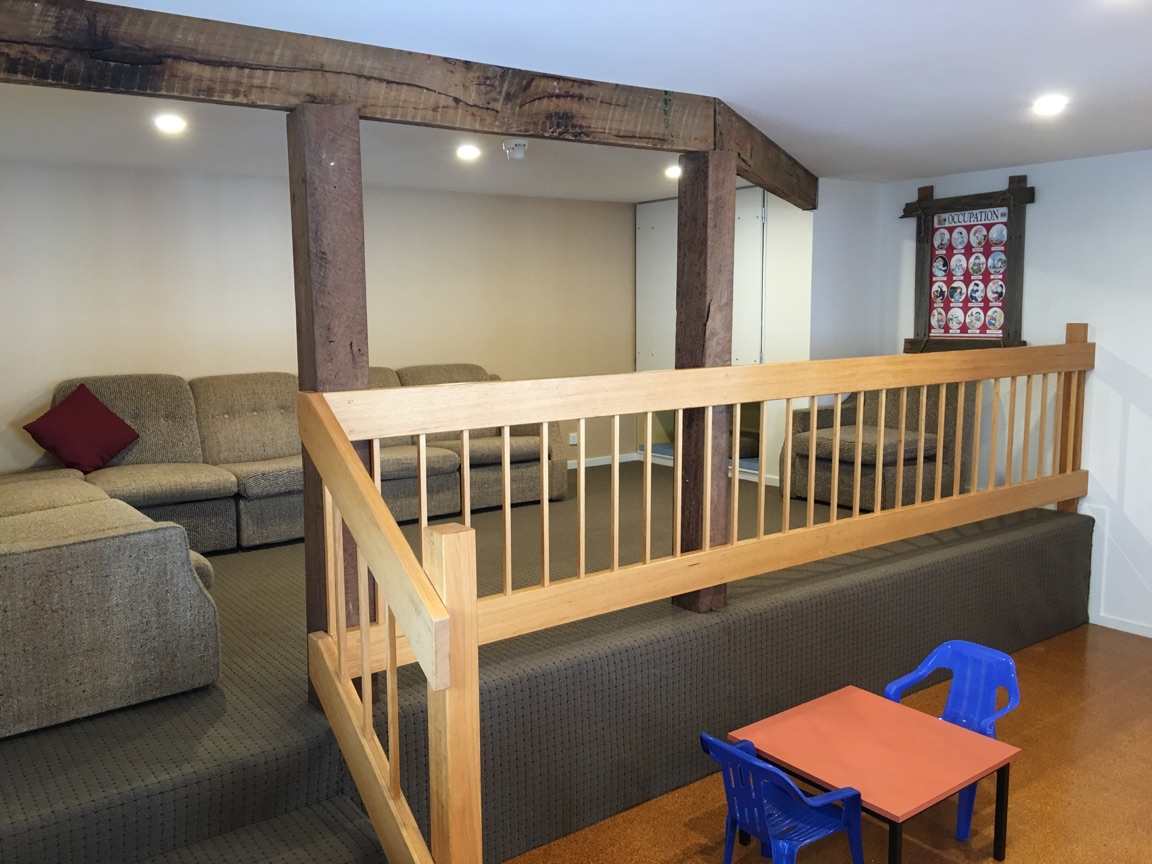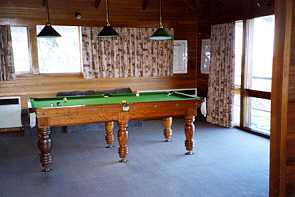 8 Comfortable Bedrooms - All with Ensuite
Rooms 1,3,4 & 6 sleep 6 (1 double + 4 singles)
Rooms 2, 5, 7 sleep 4 (1 double + 2 singles)
Room 8 has 4 singles
Note: room limits are for family groups ie people who already live together. Limits may be lower if COVID restrictions apply.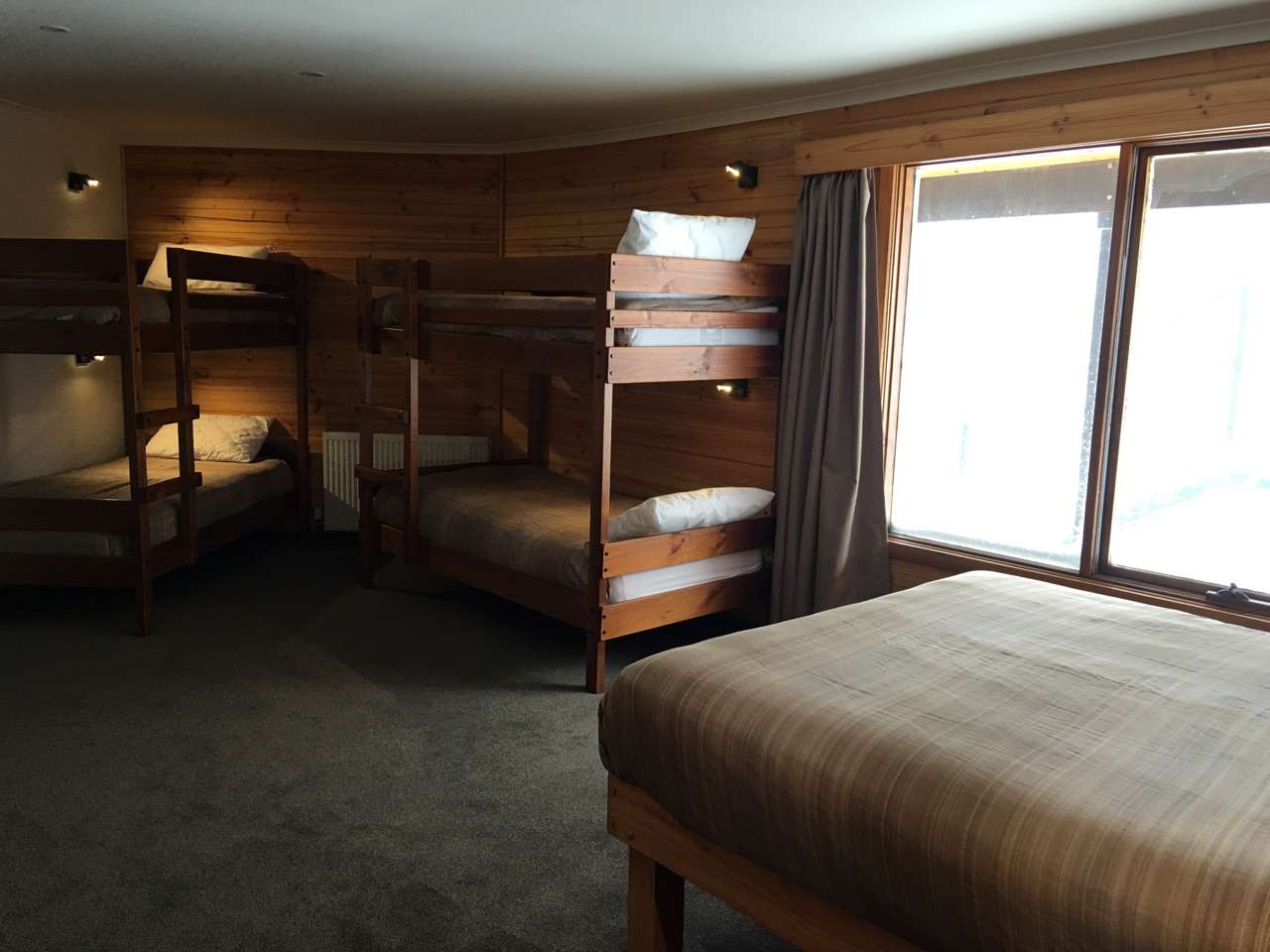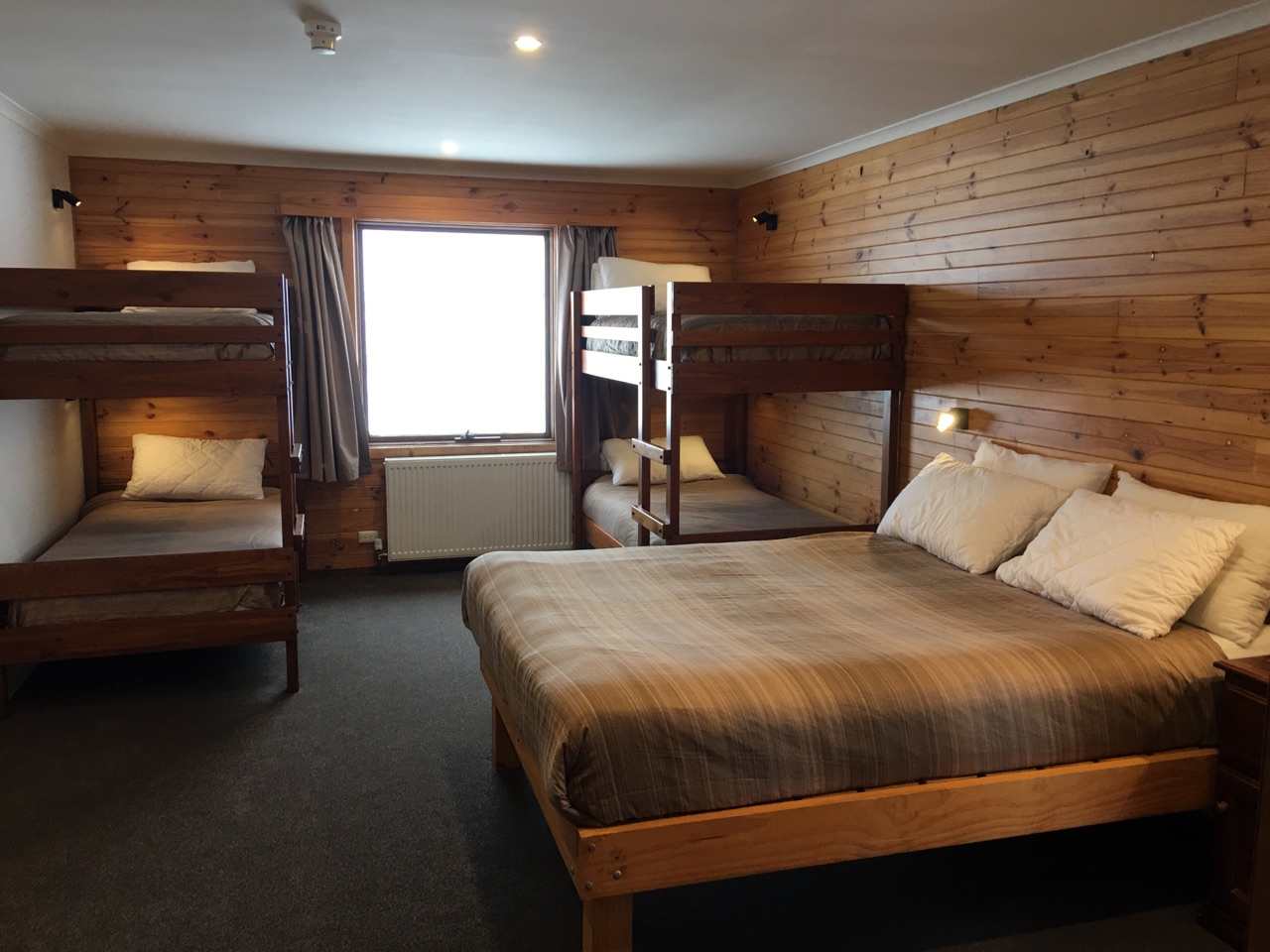 A Beautiful View to the Dargo Valley


Location & Access
The steps at Transport Stop #8 is the closest point to unload, about 120m to lodge across the open area behind the first row of lodges. We are the second last lodge on the south side.
Use the club luggage sled to move yourself in, but a better option is to use Snowtow (unload at Jack Frost)- book via Snow Monkey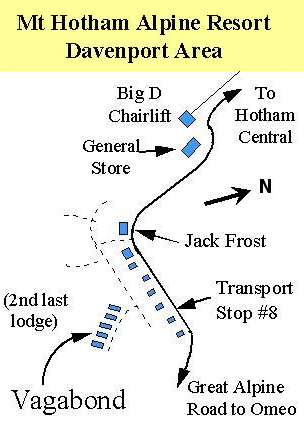 | | |
| --- | --- |
| | |
| | |
| | Hoys are conveniently located at Jack Frost and offer Vagabond guests 20% discount on ski/board rental packages walk-in rates, OR prebook online for 30% off packages (prebook minimum 3 days in advance). Hoys offer FREE chain fitting service and a Park 'n Ride Deal. hoysskis.com.au |
| | Snow Monkey at Jack Frost offer Vagabond guests 20% discount on ski and board hire. Check rates at snowmonkey.com.au . |